New Benefits
Experience a fantastic staycation (or a stay in Singapore and Bangkok) with the Hotel Clover chain. SNA members enjoy 35% off BEST AVAILABLE Rate for Hotel Clover Group, Singapore as well as exclusive rates for Hotel Clover Asoke, Bangkok! You also enjoy discounts for Fukusen located at Hotel Clover 33 Jalan Sultan, Singapore.
Please email sna1@sna.org.sg with your details, dates, location and room category for bookings.
Dapur Melaka (which translates to Kitchen of Melaka) is a 50 seater cosy family diner serving traditional Peranakan, Chetti Melaka and Baba/Nyonya cuisine located at Nee Soon, tucked away from the hustle and bustle of the city.
Using authentic recipes, Dapur Melaka specializes in dishing out their famous Buah Keluak and Pongteh dishes. The original taste of the cuisine has been preserved using only the freshest ingredients and select choice of spices.
SNA members enjoy 15% off the bill. Click here to check out the menu.
Grab 25% off* Kordel's products when you purchase with Lazada Singapore.
Just enter promo code: SNAKORDELS
*promotion valid from 12th December 2016 till 31st June 2017. Not applicable on NETT items.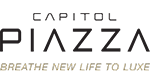 SNA Members get between 10% to 20% discount at various outlets at the revived Capitol Piazza. SNA Members have a choice from Cafes and Restaurants, to Beauty, Fashion and Lifestyle accessories. Click here for the latest promos.
Gloves in a Bottle Shielding Lotion is a hypoallergenic lotion, made in USA and used by many nurses and healthcare professionals. Keep your skin hydrated and protected from irritants. This shielding lotion also promotes skin to restore the natural moisture rather than replacing it like conventional moisturizers.
SNA members get 20% off. Use coupon code "SNA20" when you place your order. If you have any further queries, you can email skinsharesg@gmail.com.
More Offers From Our Partners
Convert to the Corporate Individual Scheme (CIS) and enjoy discounted subscription rates and monthly handset deals and promotions with Singapore's most popular Telcos – Starhub and Singtel!
Stylish compression legwear for any occasion. Shop for stylish compression legwear on-the-go and have them delivered to you. SNA Members enjoy 30% off when you order online at www.soullegs.com.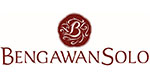 Savour some of the most delicious local kueh and cakes in Singapore at Bengawan Solo. SNA members enjoy 10% discount islandwide.

SNA members enjoy 10% discount at all Kopitiam outlets. Contact Ms. Cindy Lim at sna1@sna.org.sg if you have yet to receive your card.[/fusion_text][/fusion_builder_column]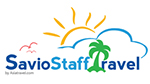 Get exclusive access to travel deals through our very own co-branded site with Savio Staff Travel by AsiaTravel.com. Book Hotels, flights and attractions. Not looking to leave Singapore, we have great deals for local attractions such Resorts World Singapore as well! SNA members can register for a free account here!
There's always something new at the Grand Copthorne Waterfront Hotel. Staycate or celebrate with them. Check with SNA House (sna1@sna.org.sg) on the latest deals!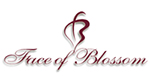 Pamper yourself with Free Massages and Eyebrow shaping at Face of Blossom. SNA members also receive special discounts for other premium services and products.