The Fort Canning Lodge is nestled in the beautiful surroundings of Fort Canning Park, in the heart of the city. The Fort Canning Lodge features 175 non-smoking guest rooms which are spacious and comfortable, and are equipped with modern room amenities.
Please email sna1@sna.org.sg with your details, dates, and room category for bookings.
Hotel Clover is a homegrown hotel brand with 5 boutique hotels in Singapore, as well as several hotels in Thailand, China and Japan.
Experience a fantastic staycation (or a stay in Singapore and Bangkok) with the Hotel Clover chain. SNA members enjoy 35% off BEST AVAILABLE Rate for Hotel Clover Group, Singapore as well as exclusive rates for Hotel Clover Asoke, Bangkok! You also enjoy discounts for Fukusen located at Hotel Clover 33 Jalan Sultan, Singapore.
Please email sna1@sna.org.sg with your details, dates, hotel location and room category for bookings.
---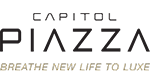 SNA Members get between 10% to 20% discount at various outlets at the revived Capitol Piazza. SNA Members have a choice from Cafes and Restaurants, to Beauty, Fashion and Lifestyle accessories. Click here for the latest promos.
---
SNA members enjoy 10% discounts on Littmann stethoscopes from 3M. Each purchase also comes with a free Littmann ID tag  and 3M Microfibre cloth (worth more than $20).
Contact Ms. Cindy Lim at sna1@sna.org.sg for orders.
---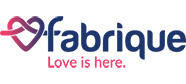 As an SDN (Social Development Network) accredited dating agency, Fabrique's expertise is in generating exciting dating opportunities and will partner closely with you to weave that unique Fabrique of love – intertwined with a shared sense of values and a sincere connection.
Simply flash your SNA Membership Card to redeem Fabrique Lifetime Membership (worth S$100) now!  Fabrique Lifetime Membership includes:
Enrolment of profile into Fabrique Database for matching
Exclusive discounts at selected merchants
Discounts and priorities to Fabrique Dating Events
Sign up for a Complimentary Dating Consultation to redeem your Fabrique Lifetime Membership by sending an SMS with your <NAME> <NRIC> <SNA> to 97248087 or 92986340 now!
Sign up here: https://www.fabriquelove.com/dating-services/
---
SNA members enjoy special rates and discounts on Education, Renovation and Personal loans from
SINGAPORE STATUTORY BOARDS EMPLOYEES' CO-OPERATIVE THRIFT & LOAN SOCIETY LTD. SSBEC is the 2nd oldest  Credit Co-operative in Singapore.
For more information, pls contact Mr Lalbahadur at Laal@ssbec.coop.
---
Gloves in a Bottle Shielding Lotion is a hypoallergenic lotion, made in USA and used by many nurses and healthcare professionals. Keep your skin hydrated and protected from irritants. This shielding lotion also promotes skin to restore the natural moisture rather than replacing it like conventional moisturizers.
SNA members get 20% off. Use coupon code "SNA20" when you place your order. If you have any further queries, you can email skinsharesg@gmail.com.
---
More Offers From Our Partners
Convert to the Corporate Individual Scheme (CIS) and enjoy discounted subscription rates and monthly handset deals and promotions with Starhub!
---
Stylish compression legwear for any occasion. Shop for stylish compression legwear on-the-go and have them delivered to you. SNA Members enjoy 30% off when you order online at www.soullegs.com.
---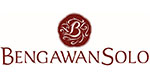 Savour some of the most delicious local kueh and cakes in Singapore at Bengawan Solo. SNA members enjoy 10% discount islandwide.
---

SNA members enjoy 10% discount at all Kopitiam outlets. Contact Ms. Cindy Lim at sna1@sna.org.sg if you have yet to receive your card.
---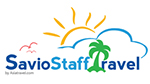 Get exclusive access to travel deals through our very own co-branded site with Savio Staff Travel by AsiaTravel.com. Book Hotels, flights and attractions. Not looking to leave Singapore, we have great deals for local attractions such Resorts World Singapore as well! SNA members can register for a free account here!