Our Vision
Nursing will be an autonomous and united profession, recognised and valued for its leadership in providing quality care and as a key player in influencing policy and decision.
---
Our Mission
To raise the profile of nursing in Singapore, facilitate and support the contributions of nurses to improve and enhance the health of the population.
---
Our History
Founded in July 1957, Singapore Nurses Association's main objective is to work towards recognising and enhancing the professional contributions of Nurses.
The vision of two British nurses, Miss B. M. Griffin and Miss Edna George to promote the advancement of nursing as a profession resulted in the foundation of the Singapore Trained Nurses' Association (STNA) in July 1957. The first elected Executive Council, headed by its President Miss Lim Kwee Neo, was formally registered with the Registrar of Societies in 1958.
The Association was admitted as a member of the International Council of Nurses (ICN) in July 1959. Since 1962, the Association has been honoured to have the First Lady as its Patron, and in 2018 the President of the Republic of Singapore became its Patron.
In line with the development of nursing in Singapore and to project a more professional image for nursing, the Association changed its name to the Singapore Nurses Association (SNA) in 1990. Since then, the Association has grown from a membership base of 100 to nearly 5000 members, and from humble beginnings in a borrowed office at the School of Nursing in 1957, to having its own SNA house at 77 Maude Road.
The Association has won the United Nations Association of Singapore Gold Citation Award for the most outstanding civic-minded organization in 1993 and the Silver Citation Award in 1995.
---
SNA House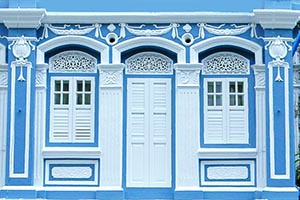 The Association's dream of having its own home was finally fulfilled on 19 October 1996, when it moved into SNA House, at No 77 Maude Road, Singapore 208353.